UnBoxed - Merry and Bright
UnBoxed - Merry and Bright
Christmas in July has never been more fun because Merry and Bright is here!
It's seams like forever since Mary and I have been able to do a Christmas collection, and when the opportunity came up again, we jumped at the chance. We've always designed fabrics that are bright and whimsical, and our new Christmas collection is both.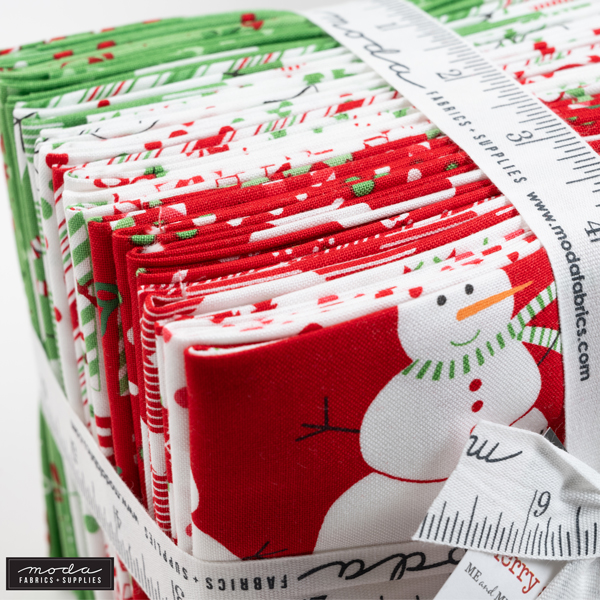 Did someone say they can't resist a cute snowman?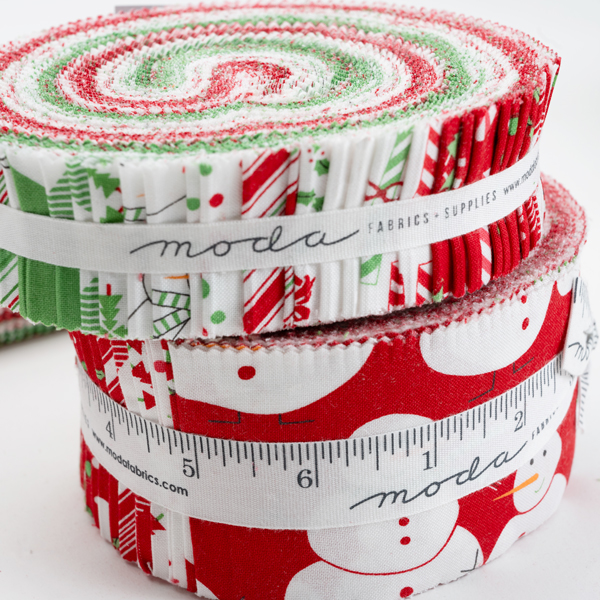 This new print is one of my favorites in the collection! 
Many of the prints in this collection were inspired by bits of wrapping paper, old Christmas cards and gift tags. When I shop, I always browse those aisles in the stores for inspiration. I save them in a big plastic bin so I can refer back to them easily. Whenever my bin gets too full, I do a purge and move all my favorites to the top. Sometimes the littlest thing can catch my eye and lead to a new idea.
We've concentrated on projects that are fast, fun and easy with this collection. Many sewists and makers using holiday fabrics are often making things for gifts, or need something quickly. We have several projects that use only two fat quarters, and they all work well for gift giving.  (And not just for Christmas gifts - these are all perfect for teacher gifts, for friends and for taking to retreat.)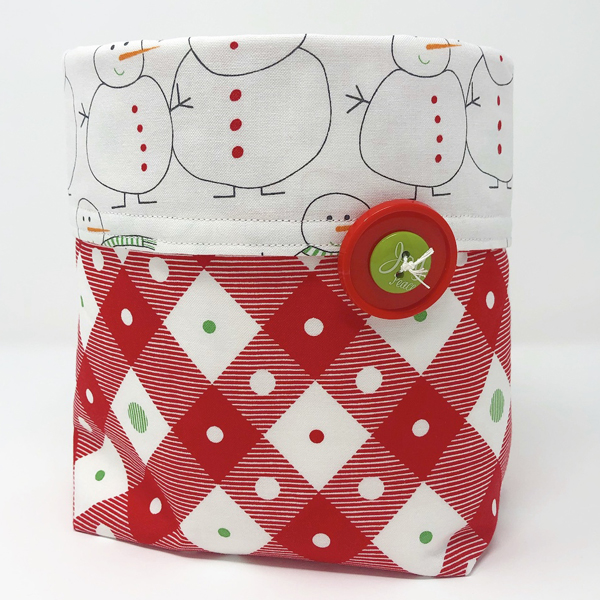 I've made many a 2 Fat Quarter Bucket - fill them with homemade cookies and treats for friends and neighbors. This is about 5¼" x 4" x 7".  (Don't forget to get some 809 Decor Bond for interfacing.). The 2 Fat Quarter Bucket is MMS 160510. 
Ditty Bags make great gift card holders... but be careful, it's hard to make just one.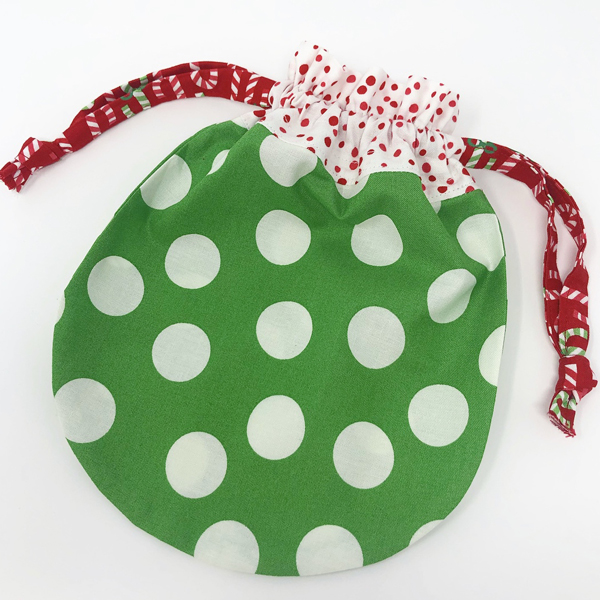 Ditty Bag measures 7½" x 9", and it is MMS 220544.
And the Ruffled Zipper Pouch holds all your small essentials.
At 4½" deep x 8" long x 5" tall, it's big enough for holding a small embroidery or cross-stitch project, EPP supplies, binding clips, or a catch-all in your bag. The Ruffled Zipper Pouch is MMS 20545.  (Cute zipper pulls not included.)
There are two quilts for Merry and Bright, both designed by our friend Doug Leko of Antler Quilt Designs.
This is Ribbon Candy, and it's a simple Jelly Roll pattern.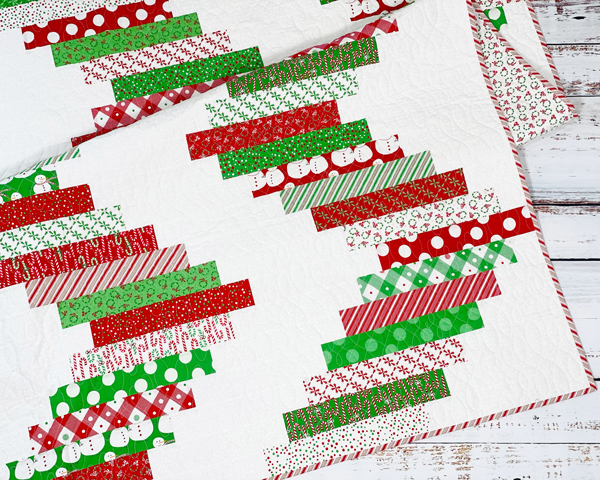 I love this quilt and have made it for myself!  At 68" x 74", it's a generous throw quilt that I'm excited to use this Christmas.  Ribbon Candy is AQD 0277.
And an adorable Frosty Friends quilt... snowmen.
Sixteen fat quarters - 8 Red and 8 Green - and background fabric will make this 62" x 80" throw quilt.  Frosty Friends is AQD 0278.  
For more with Doug and Antler Quilt Designs - www.antlerquiltdesign.com
Both quilts use the white-on-white dot print for the background - No. 22406 23.
We've chosen two Bella Solids to coordinate with Merry and Bright:
Betty's Red 9900 123 
Kelly Green 9900 76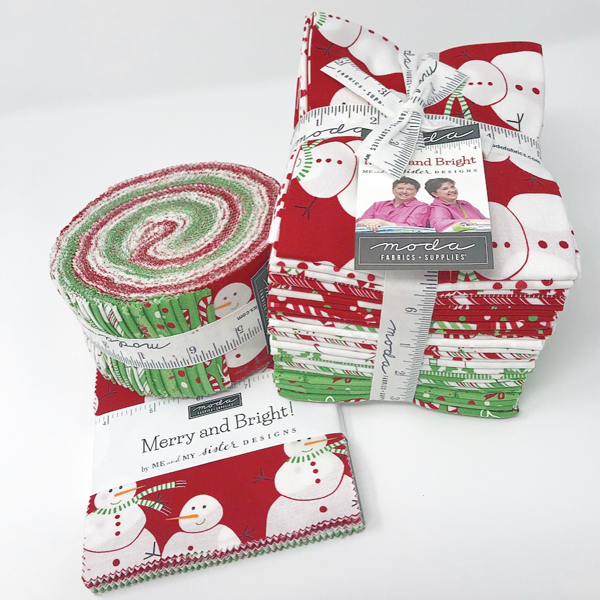 We hope you have fun creating special Christmas memories using our newest collection!
Barb and Mary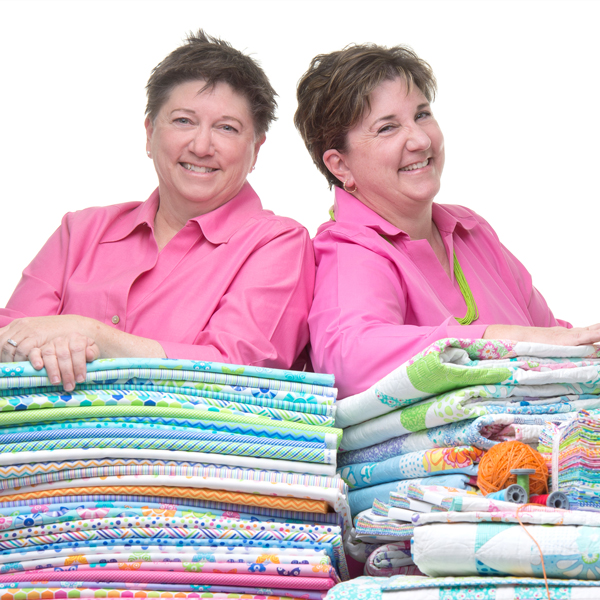 About the designers: Barb and Mary have been working with, and designing for, Moda since 2004. Known for their bright, fun and whimsical fabrics, these long-ago quilt shop owners have created over forty-three collections, with more to come.
To keep up with what they're working on: