UnBoxed - Dance In Paris
Hello!  I'm Brigitte from Zen Chic, and I'm proud to present to you my new collection, Dance in Paris.  I hope you're as excited about it as I am.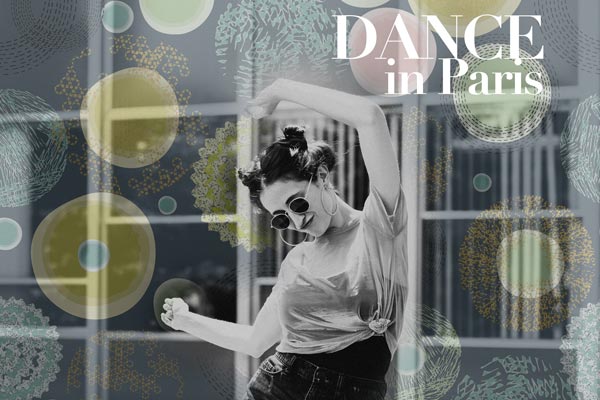 The inspiration for this new collection comes from the vibrant city of Paris.  When I think of Paris, I think of fashion and femininity. 
The colors emanate that same feminine vibe.  After spending a day in Paris, what better way to end it than with a Dance in Paris?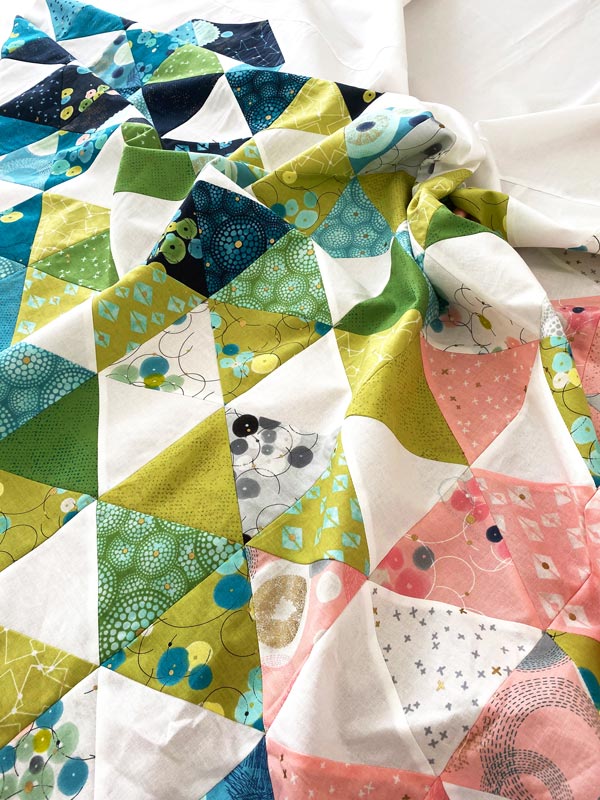 The designs in the collection are elegant and chic, but also playful and bold.  They're perfect for beautiful quilts, and other small projects.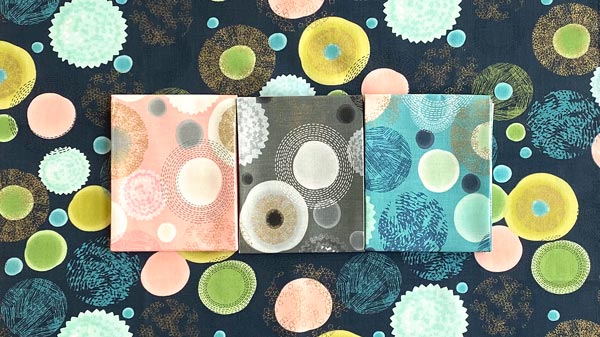 I named this print Dancing.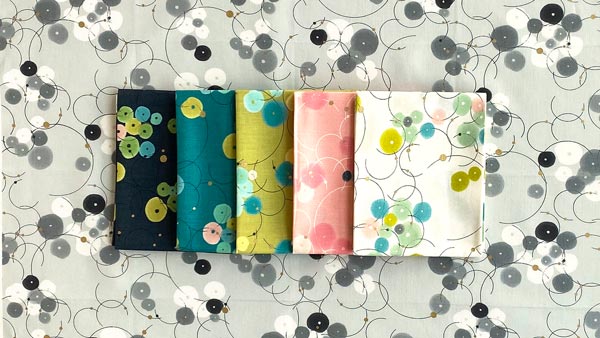 Cha Cha Cha!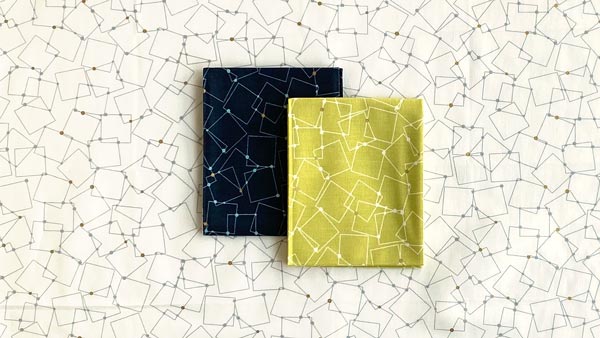 Foxtrot.
On my blog - Zen Chic - you can find many ideas and patterns for smaller projects.  (Most are free.)  They showcase how my fabrics can be used in different ways, other than quilts.  The best way to keep up with the different projects, and for other Zen Chic news, is to subscribe to my Zen Chic Newsletter.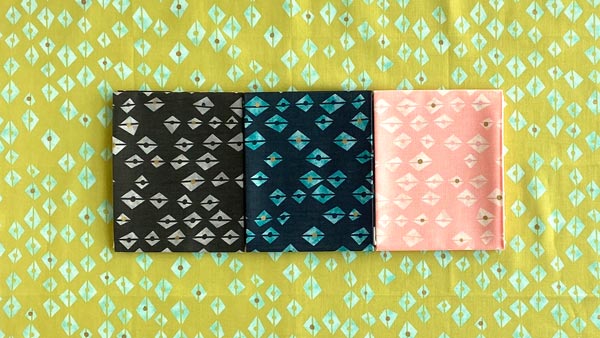 Lanterns.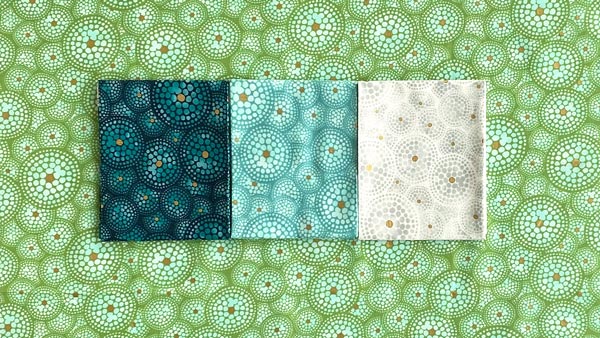 Waltz.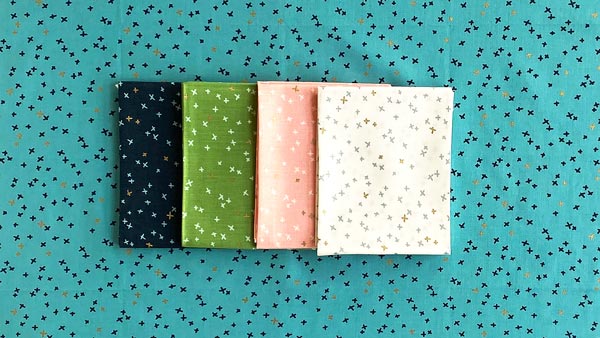 And Swing Dance.
At the end of April, we will be hosting our very first Quilt-Along in honor of this Dance In Paris collection.  We will be quilting together for nine weeks, and the featured pattern for this QAL is Spring in Paris.  With the pre-cuts for this collection being delayed in arriving, we're stretching this out a few weeks to allow everyone to catch up.  (If you want to be in the loop for this QAL, the newsletter will have all of the information, including tips and tutorials.)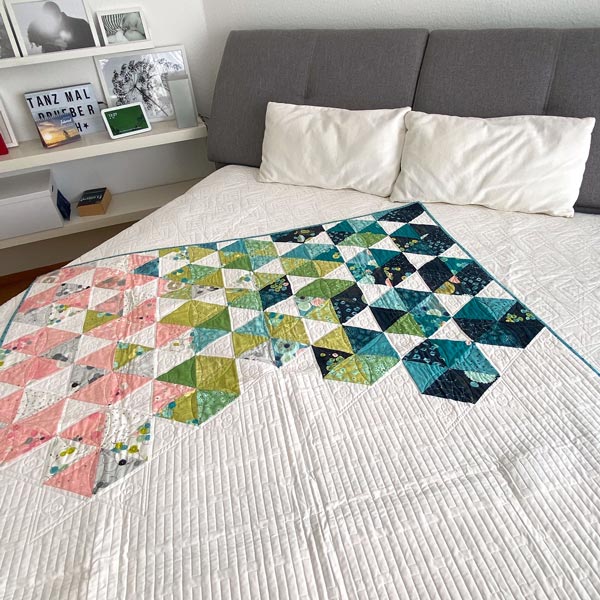 Spring in Paris - ZC SPQP.  This finishes at 59" x 60" and requires a ruler with a 60-degree marking/line.  This is also available as a Moda Kit - KIT1740 - and the kit includes a triangle ruler for easy cutting.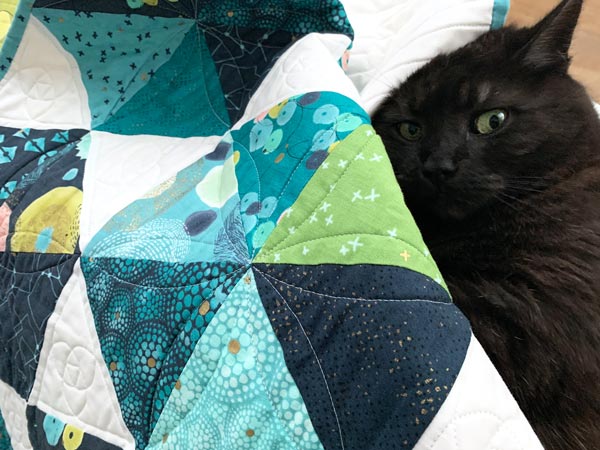 Chap.  Don't her eyes say it all?  (She's telling me, "Go girl, make more of those quilts for me, pronto!")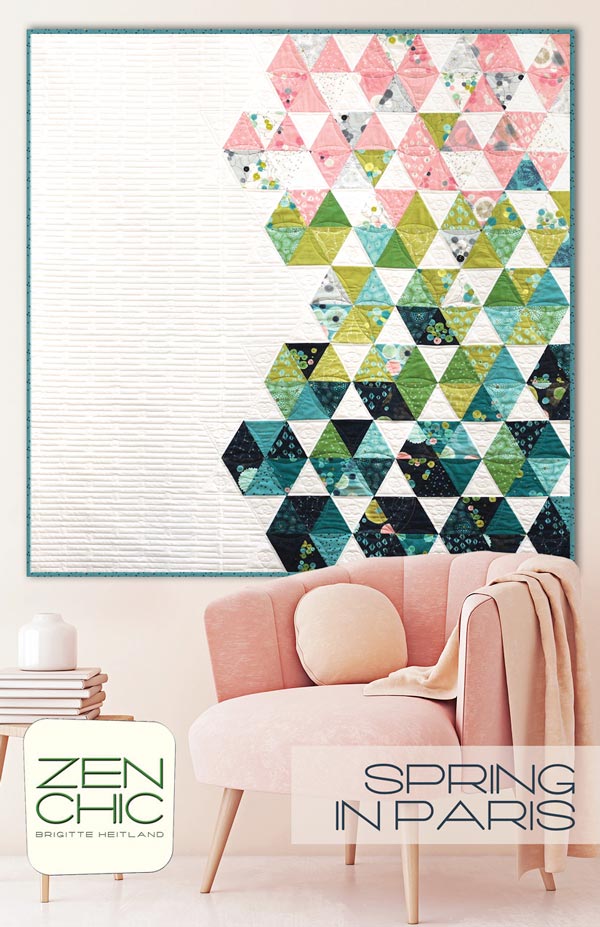 In addition to the Spring in Paris pattern, I want to share my Diamonds & Grey pattern.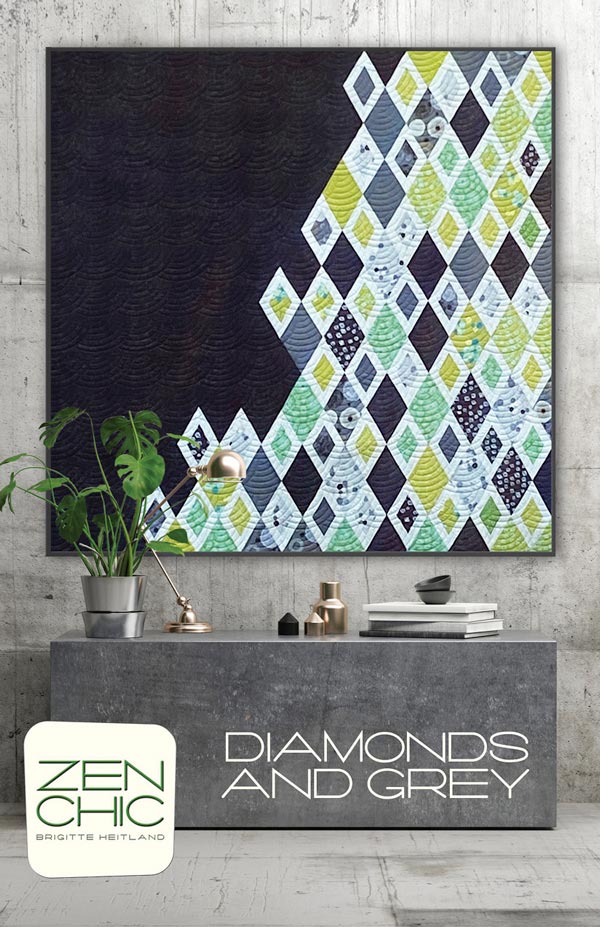 It has a somewhat geometric feel. Because of the graphite background and the white sashing, the diamonds truly pop, and it gives it a chic and modern look.
Diamonds and Grey finishes at 63" x 63", and it also requires a ruler with a 60-degree line/marking.  It is ZC DQQP.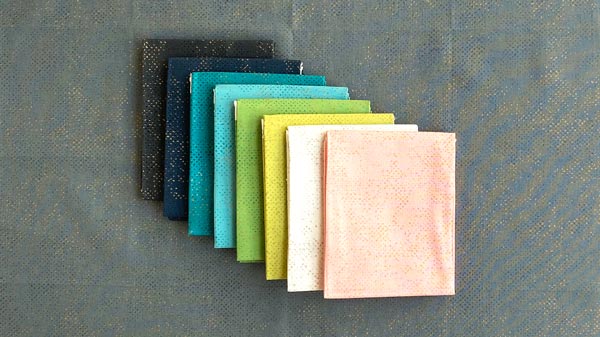 This quilt uses two of the new Spotted fabrics from Dance In Paris:
Another Dance In Paris pattern is Pure.
I designed this quilt with the reflection of the spring sun on the water of a calm river in mind.  You know... when the water is just gently waving?  The sun is reflecting so many beautiful colors.  That was the inspiration for Pure.
Pure is made with a Dance In Paris Layer Cake, backgrounds from Modern Backgrounds Paper (listed on the back of the pattern), and the Spotted Basic in Peacock - 1660 152M - from the new collection.  Finishing at 81" x 81", this is ZC PUQP.
As I wrote before, I hope you are as excited as I am about this Dance in Paris collection. It was such a pleasure creating it, and then seeing it come to life. The next step is to make some beautiful projects with all the different fabrics. Let's start together, join me for Zen Chic's first Quilt Along.
Before I go, a special thank you to my assistant, Nicole Van Gremberghe, for helping me put this together. 
Warmly,
Brigitte
Zen Chic can be found here: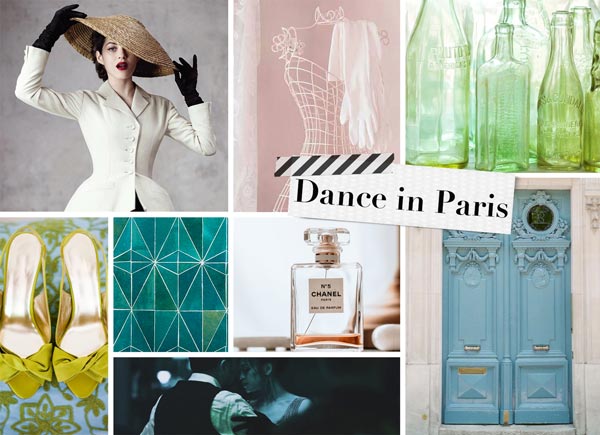 Be sure to ask about Zen Chic's Dance in Paris at your favorite quilt shop.