MMQAL- Week 17
The countdown to school is on!
Then the grocery store aisles will be filled with candy and costumes. Time is just zipping by! How are you doing keeping up with the Midnight Moon QAL?
Welcome to Week 17
We are going to be working on Small half Square triangle frame blocks this week.    

Find the small blocks that need the small half-square triangle frame blocks
 Bear's Track, Buzzard's Roost, Crown of Thorns, Birds in the Air, Split Nine Patch, Twin Star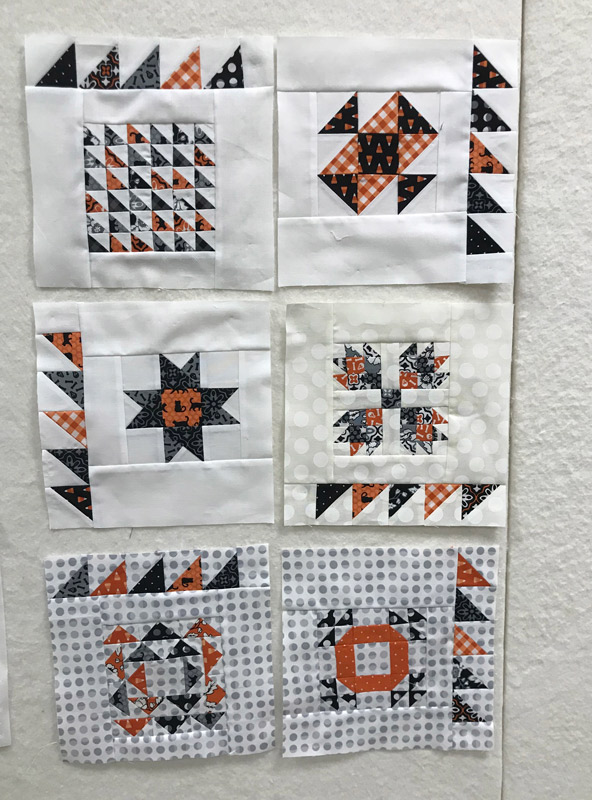 Find the background you need for these blocks. We mixed it up a bit and added the grey dot from the line to the lights for a couple of blocks. 
Just like last week, we are using HST as an added flair in framing the blocks up to size, but the HST is a bit bigger.  
If you are using scraps, cut 2.5" squares for the HST, or if using triangle paper, you will need a 1.5" finished size.
Again the week, increase the size of the frame strips to ¼" or ½" so you can square up the blocks to the correct size when you have finished putting on all the frame borders.  Book says trim to 8.75",
I trimmed my blocks to 9", it was easier to read on the square-up ruler for me.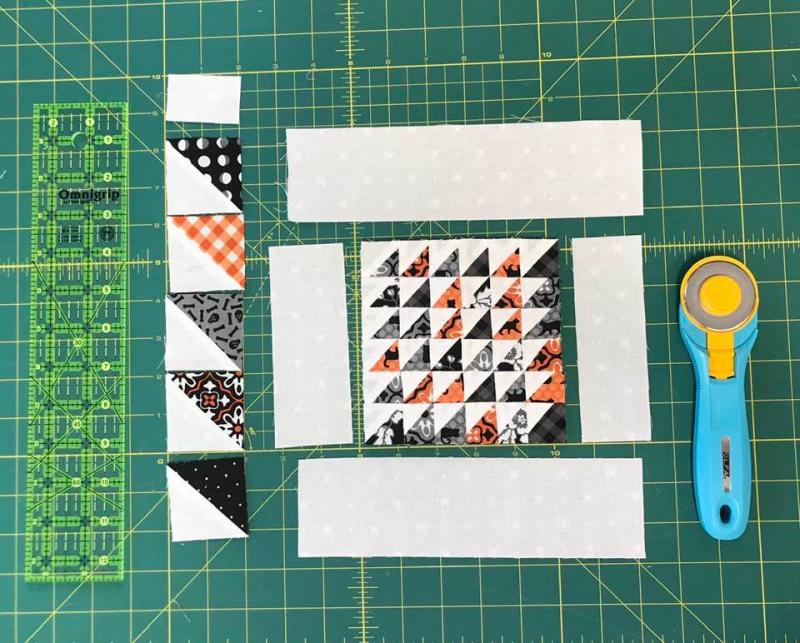 Follow book instructions to frame up your blocks.  
---
Next week we will have the last bonus block designed by April Rosenthal.
So far, the bonus blocks have been
Check back here next week for the final bonus block and a few more surprises. 
Enjoy!