Happy Fourth of July from Moda!
Happy Fourth of July from Moda!
Happy Fourth of July!
Last week, we invited everyone to join us for an informal patriotic pillow parade over the holiday weekend. The gals of the Moda marketing team have been working on our own pillows, and we're ready to share ours with you!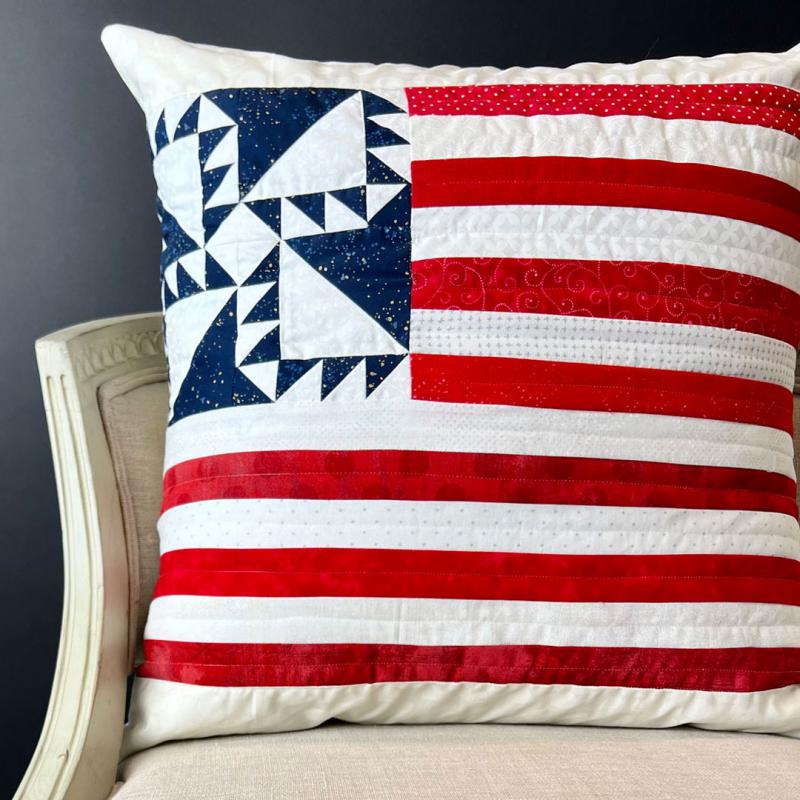 Alison used several Moda basics (including Marble Swirls and Grunge Dots) and a Cupcake Mix to make her flag pillow. Cupcake Mix papers make sewing perfect little HSTs a breeze! We love how they give Alison's "star" block a traditional look.
Abby used a cheerful, popsicle-bright assortment of modern and geometric prints from Ruby Star, Sariditty, and Zen Chic in her Stripes & Stars pillow. Her stars and stripes pop in those bright prints!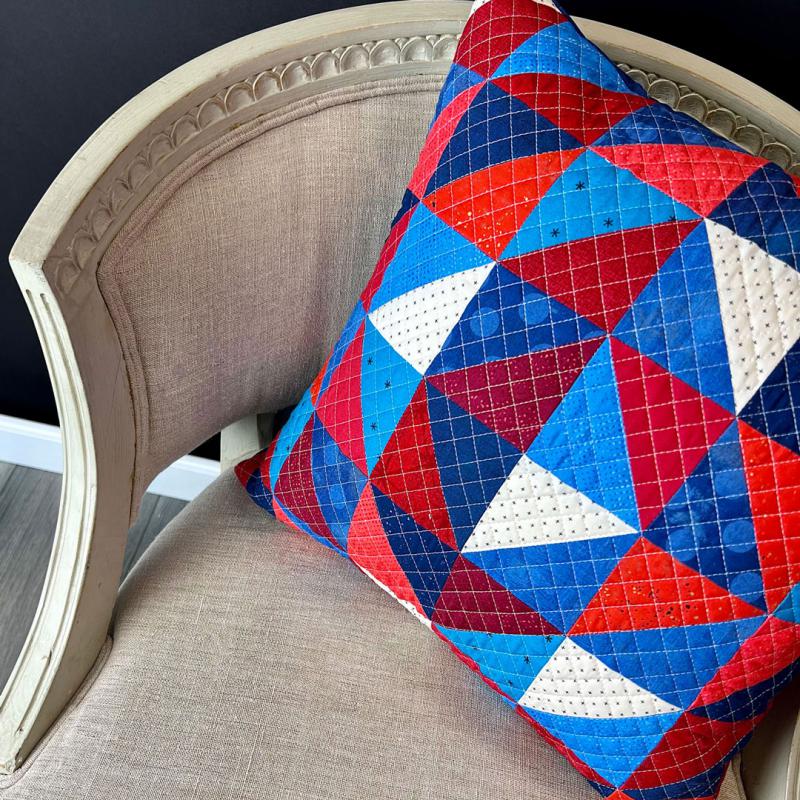 Michelle chose bold colors of Thatched, Speckled, Spotted, and Grunge basics for the half-square triangles in her pillow. We love the modern vibe and perfect grid quilting in her pillow!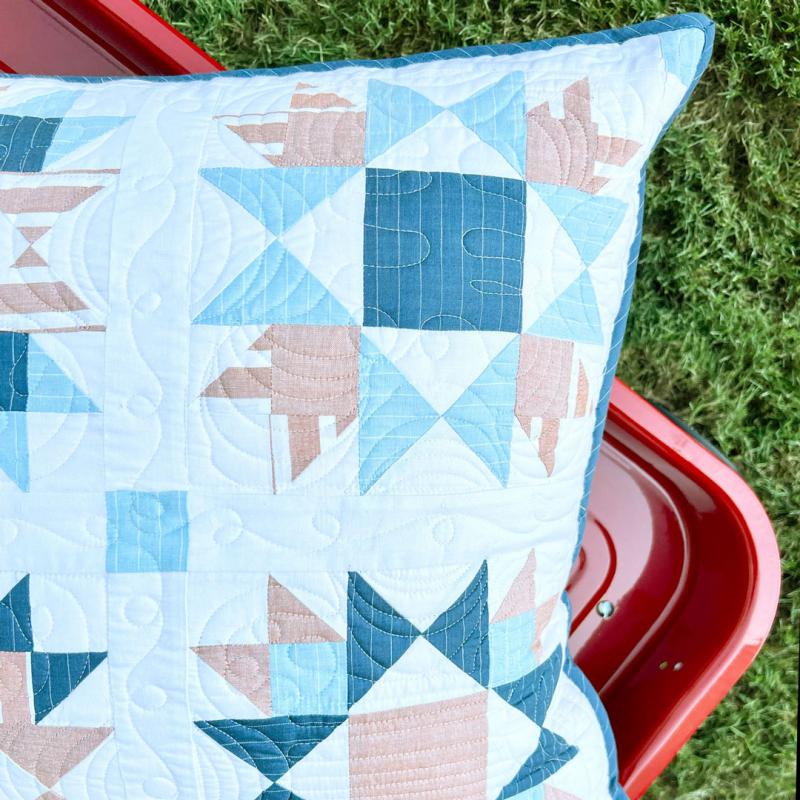 Brittany used a Cake Mix and Vista Wovens for her patriotic pillow. If you've never sewn with wovens before, you're in for a treat! Using the Cake Mix papers helps stabilize the woven fabrics, which have a different hand than regular quilting cottons. These Vista Wovens give Brittany's pillow a modern-desert twist on the patriotic theme.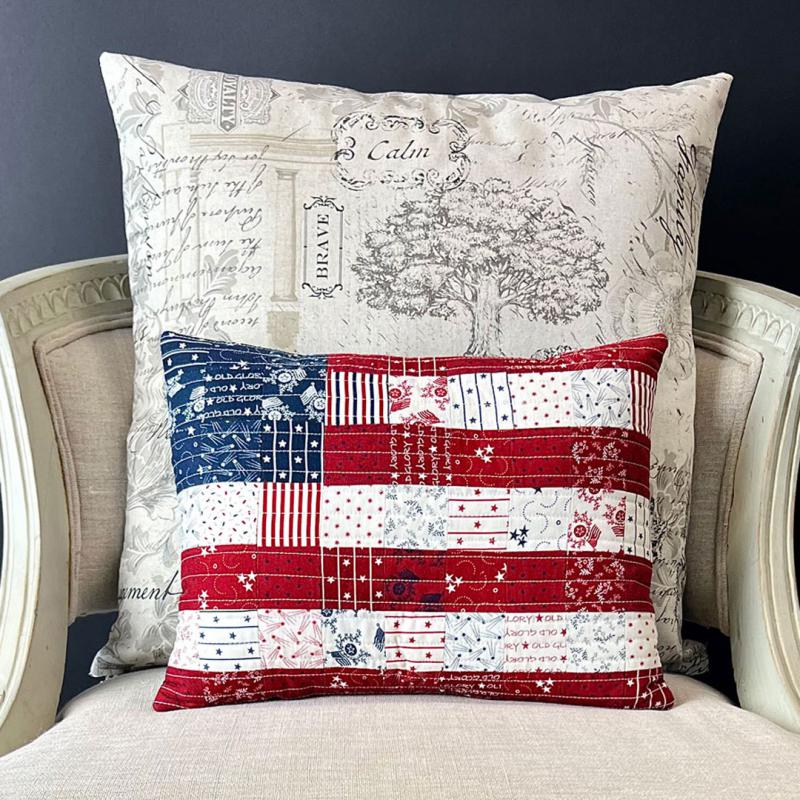 Tammy used 3" squares of American Gatherings to create a patchwork flag for her pillow – no pattern or special cutting needed! Having a smaller pillow like Tammy's is key to creating the perfect layered grouping of pillows on your sofa.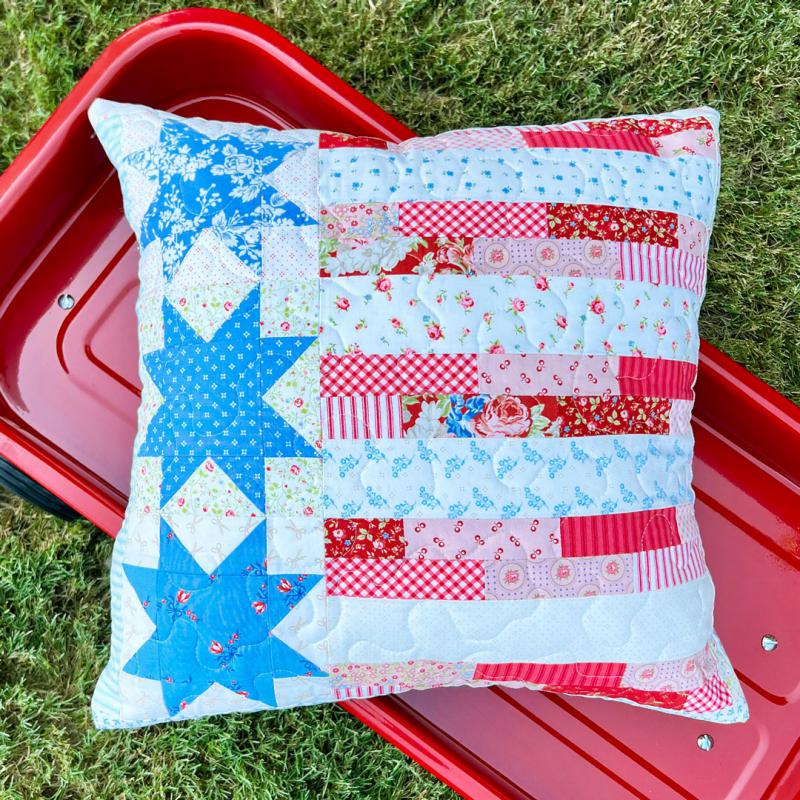 And Anna used prints from Brenda Riddle, Bunny Hill Designs, Fig Tree & Co., and Minick & Simpson for her cottagecore-meets-Americana Stripes & Stars pillow. We love how these soft pinks, reds, and blues look together!
Be sure to check out the hashtag #ModaPatrioticPillowParade to see all the awesome pillows everyone has been sharing!